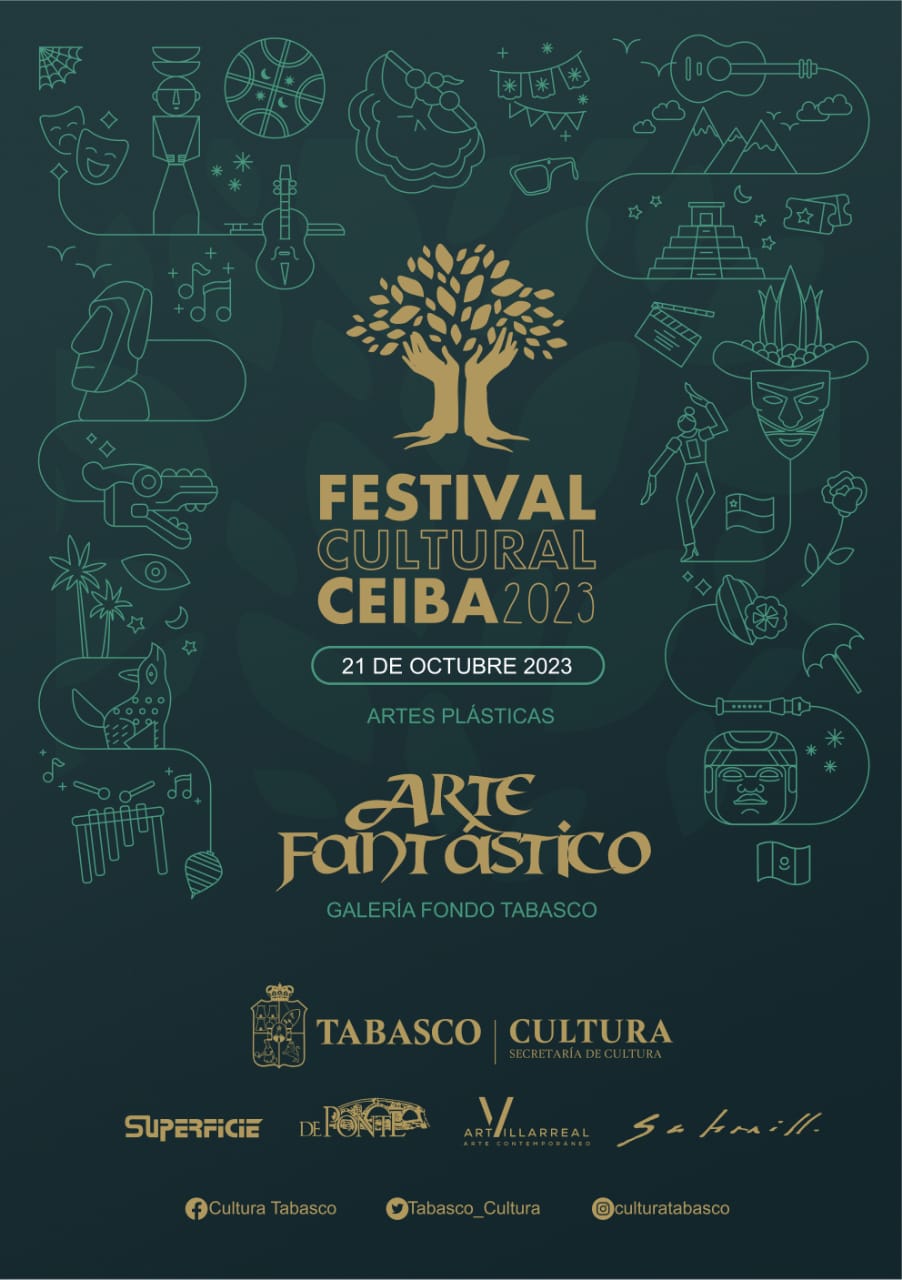 Exhibition held at the Fondo Tabasco Art Gallery within the framework of the Ceiba 2023 Festival, Villahermosa, Tabasco.
The exhibition brings together prestigious international names closely linked to fantastic art. Creators such as Salvador Dalí, Leonora Carrington, Jose Manuel Schmill and HR Giger have set trends throughout the 20th century, including in numerous artistic manifestations including painting, cinema, sculpture, design and poetry.
Exhibition Period: from October 20 to November 30, 2023
His works allow us a better understanding of contemporary art, an alternative vision in which the world of dreams and the subconscious play a fundamental role.
The works that make up the curatorship allow us to establish relationships with other artists of various nationalities and fields such as illustration or tattooing.
With works by: Leonora Carrington, Salvador Dalí, HR Giger, José Luis Cuevas, Francisco Toledo, José Manuel Schmill, Joan Castejón, Isabel Mendoza, Frany Arteaga, Brenda Munguía, Jondix, Aldo Anguiano, Roxana Bo, José Fernández Esquivel, Luis Poi .